home
cat index
---
LOUIE
(M) 2012
Born 2012 July. Came to live with me 2017, at Halloween. Arrived wearing a white collar (pictured below left) but lost it outside his first week here.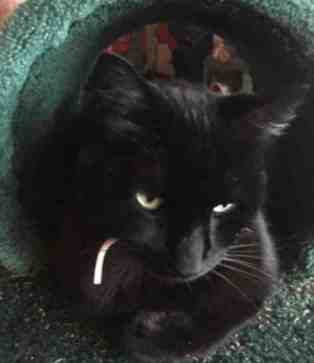 Louie -like
Oscar
- begrudgingly accepted me as a substitute after the original person was too ill to provide care.
Louie goes outside but prefers doing so in fair weather. He chatters at birds, chases squirrels, and
catches rats
.
Videos:
Ladling water
&nbsp&nbsp&nbsp (3m4s)
Enjoying catnip
&nbsp&nbsp&nbsp (0m48s)
---
cat index
home
comment on this page